The time has come! The votes are in! (for some reason blogger has been put under an awful spell and is not letting people comment! *sadface*) The Witches are busy recounting, just to make sure we've got it right!
Happy Halloween!
Joan Blondell and Friend
The Hufflepuffs!
Clara Bow


Joan Crawford


The Slytherins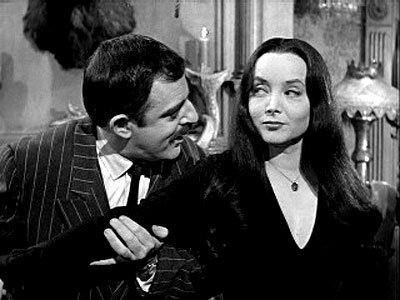 Morticia


and Lily


A witches coven at the Home of the Aged in Norfolk, England


And the Wickedest Witch of them all are here to tell you that the winner of this year's Halloween Costume Contest is:

A FOUR way tie! (Folks, when voting, you have to pick your favorite! As in singular! Two votes is cheating!) So I cut out everyone's second vote. And we STILL have a two way tie between the Mermaid and the Cutest Black Cat Ever! Well, obviously since the witches are the ones tallying the votes, this year's winner is:


The Cutest Black Cat Ever!



(though truth be told I really wanted to go with the original four way tie breaker and choose Gin&Tonic because of Tonya's reasoning...)

Happy Halloween to All, and to All a Good Night!